Team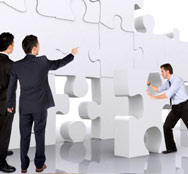 Suraj Saraogi, Director – A born foodie having passion for the F&B Industry. Awarded various recognitions for his entrepreneurial ventures, leads the team.
žNiru Kanodia, Director(F&B) – Heads the F&B vertical with over a decade of experience. Trained by various international brands in ensuring quality and controls.
Hemang Bhatt, Director(Operations) – Heads the operations of the F&B vertical. Has executed more than 50 F&B projects successfully. An absolutely hands-on leader capable of executing projects single-handedly.
žAhmed Abbas, Head F&B - In charge of operations & production, ensures smooth functioning of processes. Thorough knowledge of Club operations. Has been a key member of the team.
žVivian Rego, Head – Business Development' Involved in development and installations of new units. Experienced and hardened with his stint in marketing for various event houses and different verticals.