Welcome To Food Culture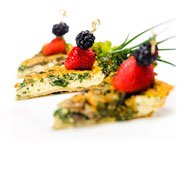 Food Culture (FC) is a venture initiated by Team India Managers Ltd in the rich and diverse world of Hospitality and Catering. At Food Culture, our belief is – "The Best, people will relish; the rest shall perish".
So we have our motto derived, "Cooked with Love,………" as no one can resist our tasty food cooked with love and love the professionalism of our services, so "………, Served with Care" .

Association

We have selected partner not only on India but from all over the world to give the most authentic taste of local and international cuisines.



We have with the most prestigious regional and international players

Services